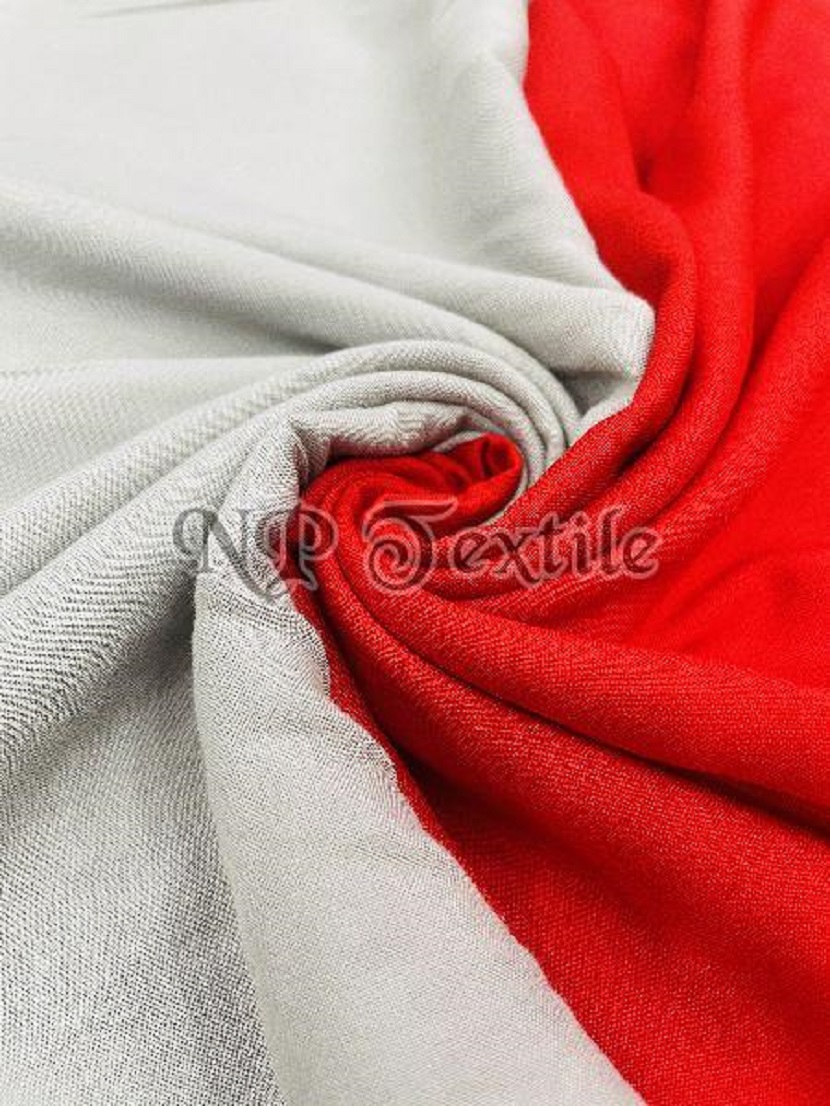 Rayon fabric is a man-made natural-based material made from cotton or wood pulp. Rayon fabric is today's most widely used fabric amongst the clothing, house furnishing and accessory industry. Rayon is a popular choice when it comes to manufacturing sarees, socks, dresses, etc in the garment and fashion industry. Rayon fabric usage is not limited to the clothing industry but is used for several businesses and industrial purposes. Rayon fabric is also used in medical applications like making surgical bandages, dressings, etc.
With the advancement in technology, bamboo pulp is today used to manufacture high-quality rayon fabric that is also eco friendly. Stated below are a few guidelines to buying bulk quantity high-quality plain rayon fabric for your business use.
Quality
Quality is of prime importance when buying any type of fabric for business purposes. Plain rayon fabrics are available in a wide range of grades that can affect the look and texture of the other fabrics used depending on the grade of plain rayon fabric you have opted for. You must understand your business needs and opt for a plain rayon fabric grade that best meets your business purposes.
Texture
It is vital that when buying bulk plain rayon fabric you must first consider the texture of the fabric. A high-quality plain rayon fabric will have a smooth and soft texture. The luxurious feel of the rayon fabric has made it also known as artificial silk. The fabric can blend easily with other types of fabrics available in the market making it a fabric of high demand. Due to its comfortable feel the fabric is also used as a lining material in a variety of clothing items.
Sheen
A plain rayon fabric stands out from any other fabric available in the market space owing to its slight sheen that gives out an elegant feel. The fabric can retain its colour, shape and is wrinkle-free making it a desirable fabric to use in any industry. Make sure that you check for the sheen within the plain rayon fabric to ensure authentic purchase within your set business budget.
Moisture Absorbent
Another great feature of authentic plain rayon fabric is that it is moisture absorbent. Rayon fabric tends to feel gummy when they come in contact with water. Due to its moisture-absorbent quality rayon fabric is also used in manufacturing industrial and medical items like tyres, surgical dressing, etc. Rayon fabric can also dry faster than other fabrics available in the market space.
To test the authenticity of your bulk purchase of plain rayon fabric you can take a piece of rayon fabric and burn it. The fabric when burnt will produce an odour that is identical to cotton fabric. The rayon fabric also keeps burning even when the flame is put out and leaves only a tiny amount of ash. To maintain the quality of the plain rayon fabric, use hand washing to help maintain its texture and colour. You must also dry the fabric on a flat surface to help retain its shape.
You can readily avail of plain rayon fabric in a wide variety of colours and grades from various Plain Rayon Fabric Suppliers online at competitive rates. Some Plain Rayon Fabric Suppliers also provide detailed information about the quality and different price ranges of plain rayon fabric to their customers to help them make an informed purchase choice within their set budget.
When buying bulk plain rayon fabric, make sure to enquire about the delivery and return policy to guarantee value-added investment for your business. Some Plain Rayon Fabric Suppliers also provide their customers with payment options for bulk shopping from their stores to maximize customer satisfaction.